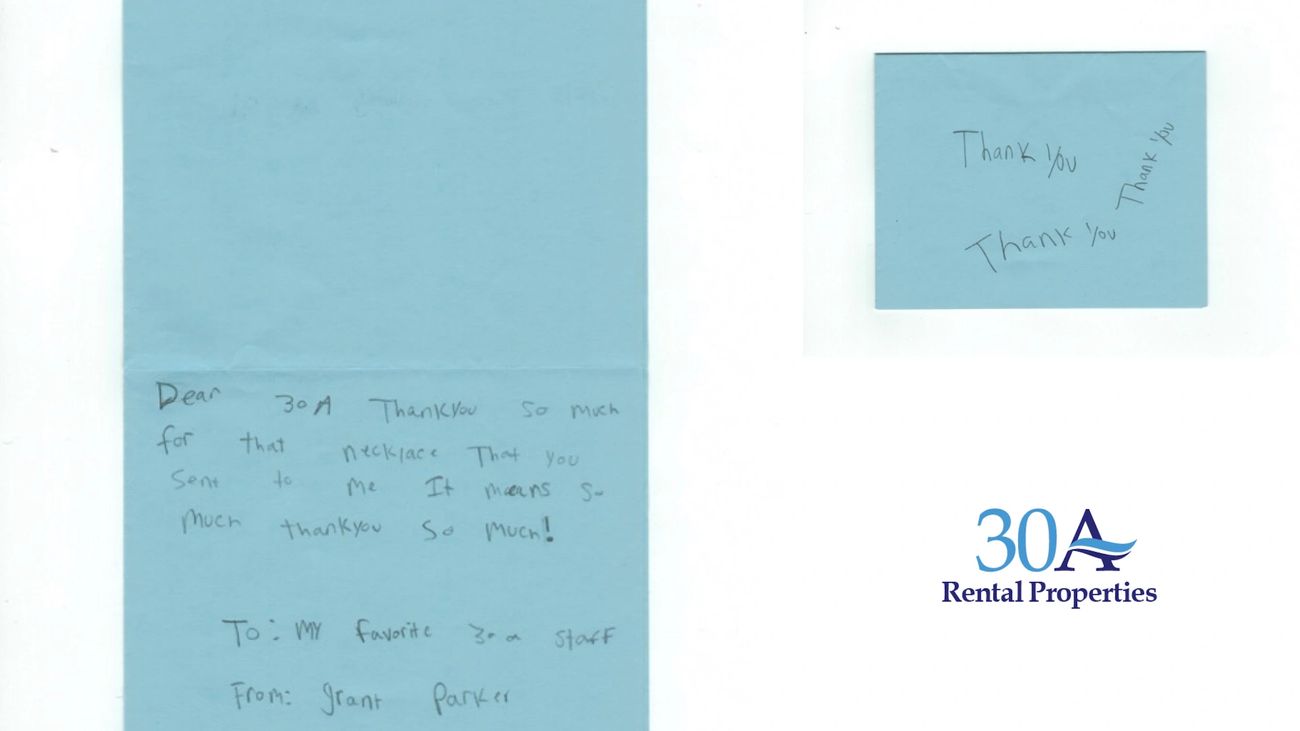 &
Our Goal at 30A Rental Properties is to make every guest we accommodate become a repeat customer!
We had to share this thoughtful story!
One of our wonderful rental guests this past Summer (2019), the Grandson purchased his favorite Shark-tooth neckless that he bought on 30A while vacationing only to notice when he got back home it was no where to be found.

A few days after our guests got back to their home we received a call asking if we had found the neckless, but unfortunately after looking top to bottom the neckless was no where to be found.

30A Rental Properties, believes wholeheartedly that all our guests should remember their time vacationing at one of our luxury homes as nothing short of a spectacular and memorable experience. We felt Mr. Grant deserved another cool Shark Tooth neckless so we went out and got him the coolest one and sent the neckless to him a few days later.
In return we received a lovely thank you letter, which made everyone at 30A Rental Properties smile and more importantly we gained an awesome new friend that is always welcome back! You're Welcome Grant!