INTERESTED IN JOINING OUR RENTAL MANAGEMENT PROGRAM?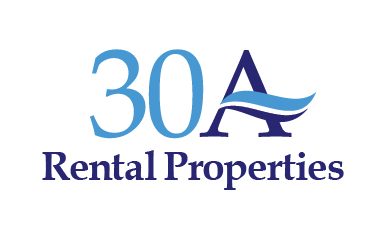 Company History
30A Rental Properties was founded with a strong base of providing exceptional service and unmatched response time to our rental guests and owners. 30A Rental Properties is committed to working tirelessly and is solely devoted to the properties that we manage. 30A Rental Properties is the premier boutique property management company on 30A offering superior customer service and specialized marketing for only a selected number of owners. Our company's focus is quality over quantity, to us you're not just another property number. Our goal for the select owners we represent; we provide the highest possible return on investment by offering guests unmatched service and response time, this is what keeps our guests returning year after year.
With 30A Rental Properties exceptional service guarantee, we work around the clock to make all of our finest and most unique luxury vacation rental properties are well taken care of and ready for our guests to enjoy their time. With our full-service property management, we are here to provide the highest quality of guest relations and unmatched response time ensuring all our guests and homeowners alike feel that personalized touch that our company does so well.
Our strength at 30A Rental Properties is that you are part of a group that cares about you and your property. 30A Rental properties solely focuses on a limited number of properties at any given time ensuring we never lose touch. Our team has the power to be among the largest on 30A however we understand what it takes for a company not to be a commodity but a necessity. We view that as long as we give our guests that personalized service and geniality that we truly are here for them and will do anything we can to make sure they have a long lasting memory to take home with them the sooner they will come back and stay at our properties again and again because of our one on one personalized touch.
Unmatched Value
We offer our homeowners a chance to step away from the rest, the benefits that our unique approach to vacation rental and property management has to offer allows your property to have its own identity. This approach allows the property to avoid being part of the competitive nature of just being just another commodity. Our efficient and well-rounded approach in managing your luxury vacation property works because 30A Rental Properties focuses on building long term relationships within the local community and with our past rental guest, ensuring that our past rental guests come back year after year. Our company's retention rate with past guests is among the best in the industry.
30A Rental Properties is dedicated to providing only top tier value
* Company structure tailed solely around profiting with our owners, not from them
* Full-service Management of reservations and direct bookings
* Our housekeeping is top tier and goes through rigorous training
* Top tier marketing offering organic material to promote your property
* Regular Quality Assurance check-ups with all of our rental guests and owners
* Researched and statistical & reliable data to ensure your property is priced right
* Direct access to 30A Rental Properties owners anytime, we want to hear from you
* Efficiency program focus on being consistent and ensuring our rental guests experience only the highest quality experience
How 30A Rental Properties markets & promotes your rental property.
VRBO | AIR BNB | Expedia
All of our properties are listed on the most popular vacation rental sites such as VRBO, Airbnb, 30A Rental Properties and Rent 30A. By doing this we ensure that we are reaching the consumer to increase our property inquiries which will increase rental popularity and visibility.
Local Listing - 30A Properties
We list all our properties on local outlets to increase inquires as well as increase community awareness surrounding your property. We have found that in todays market rental guests are seeking outlets that do not require them to pay service fee's such as "Vrbo and airbnb. 30A Rental Properties is well prepared and ready to service our rental guests. We can accept booking outside of the normal outlets to ensure we never miss an opportunity to increase rental bookings!
Advertising on Google
We attract new customers with our Business Profile on Google. By us utilizing our Business Profile which will appear right when people are searching for your 30A Rental Properties we are more likely to connect with a potential rental guest. We do weekly updates. to our Business Profile — allowing us to stand out, and bring customers in.